I quit my job exactly 3 months ago on March 15, 2018. Now I make money online by running an Internet business from home that generates over $20,000 a month in net profit.
Click here to check out my latest blog income report with screenshots of all my earnings.
And in this 8,000-word blog post, I want to show you exactly how I make money online.
But first, I want to tell you how I got here.
Addicted to Corporate Security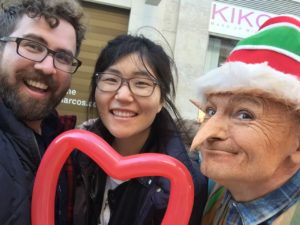 I graduated from college in 2009 with over $35,000 of student loans hanging around my neck, no money, and a lot of trepidation about the future.
Although I had always wanted to start my own business, attempting to do so in the middle of a recession with a negative net worth isn't exactly the way to go about it.
So I did what everyone else does: I took a J-O-B.
I knew that this job (it was in accounting, by the way) would not give me the long-term abundance that I truly desired, but it would give me the short-term security that I thought I needed at the time.
And I became addicted to this security.
Over the next 9 years, I morphed into a dutiful corporate servant par excellence.
I obtained an accounting license along with a master's degree in my field.
My salary and job titles grew…along with my discontentment.
I Want Out!
The only problem was…I hated my job.
And even though other jobs held out the promise of more money, it was apparent to me that Corporate America just wasn't for me.
I was sick of the whole game: the commute, the hierarchy, the backbiting, the petty intrigue, the never-ending dangling carrot.
No wonder they call it the rat race.
I know many of you feel the same way.
I know many of you dread the thought of going to work like I did.
I also know that many of you have taken inspiration from American entrepreneurial lore in which various authors and Youtube personalities have urged the American middle class to disdain their safe, secure jobs with benefits and to pursue entrepreneurship and passive income to eventually escape the dastardly rat race.
These messages are great, and they have opened the eyes of many to concepts like assets and liabilities and cash flow and passive income.
My only beef with these messages is that they're not very practical, and I suspect that this was intentional.
So How Exactly Do I Escape the Rat Race?
But at the same time, it was frustrating to me to learn about all these great ideas about cash flow and passive income and escaping the rat race without having a roadmap on how to put those ideas into practice.
How, specifically, could I escape the rat race?
The answer to this question took the first 8 years of my 20s to figure out and the last 12 months to figure out.
See, over the years I had tried different ways to generate passive income or make money from home in homes that I could quit my job.
I Tried Real Estate
One of the best ideas I had was to buy a 4-unit property here in the Los Angeles area, live in 1 unit, and rent out the other 3.
Honestly, this worked out pretty well.
I got to live for free, and I still hold that property today.
It cash flows about $800 a month after my monthly payment, repairs, and other expenses.
Now, $800 a month is nothing to sneeze at, and it did provide me some comfort before I made the jump to quit my job, but do you know how many of these properties I would need to accumulate to generate as much cash flow as my blog generates every month?
I would need over 30.
That would take a lot of cash!
But with blogging, I was able to start a business for very little cash up-front (about $100 to buy my domain name and webhosting).
You Need an Escape Hatch.
On July 11, 2015, drug lord Joaquín "El Chapo" Guzmán escaped from Mexican maximum-security prison Federal Social Readaptation Center No. 1.
Over the previous 12-16 months, the Sinaloa Cartel boss and his henchmen had created his "escape hatch," in this case a tunnel leading from his shower to a construction site about a mile away.
I don't want to glorify organized crime or drug dealers in any way, but I know that many of you view your job as something like a prison cell with perks.
You go to your desk, locked up for 8-12 hours a day, and in return society feeds, clothes, and houses you.
But you don't feel free.
This is why like El Chapo, you need to work on your escape hatch.
And right now I will tell you how I built my escape hatch over a period of 12 months.
But first, let me give you a few pointers as you create your escape hatch:
It will take time.
I absolutely do not recommend that you quit your day job before your escape hatch is done. You have to be patient.
You don't want to try to escape too early. Why? Because you'll fail.
Unfortunately I have seen many people get gung-ho about escaping the rat race and attempt their escape prematurely, only to either end up right back in it (or worse).
When you should leave is up to you, and it may in fact be prudent for you to stick around just a little bit longer even after you have the ability to leave.
For example, in April 2017, I got in a pretty bad car accident, and my employer-provided health insurance was definitely nice s I waited for the other (at-fault) driver's insurance policy to pay out.
You probably want to keep quiet about it.
El Chapo certainly didn't tell his prison warden about his plan.
In fact, his escape hatch led from his shower area because this was the only part of his cell that were not monitored by security cameras.
So while you're still at your day job, do a good job.
In fact, whatever you're doing, do good work.
Don't get lazy and don't go bragging about how you're planning on quitting, or else you might find yourself in a really bad place.
You have to do something legitimate once you escape.
Of course, this is where my El Chapo analogy breaks down.
El Chapo is a notorious drug lord, and he was recaptured within a year of his escape.
But you, on the other hand, want to escape forever.
So you need to do so through legitimate means, or else you may end up in (literal) prison.
The legitimate means that I pursued was making money with an online business – my blog.
I'm Going to Tell You How I Created My Escape Hatch.
My hope is that I can give you something of a blueprint of how yosu can create an Internet business – be it a blog like me or otherwise – so that it won't take you 10 years for you to create your "escape hatch" and enter freedom.
See, in the past 12 months I have developed an online income stream that nets me over $20,000 a month.
I reached $10,000 a month while working a full-time job.
When I reached that $10,000 a month number, I knew that my escape hatch was complete, and I jumped through it.
Below is an image of my resignation email to my employer (click to enlarge).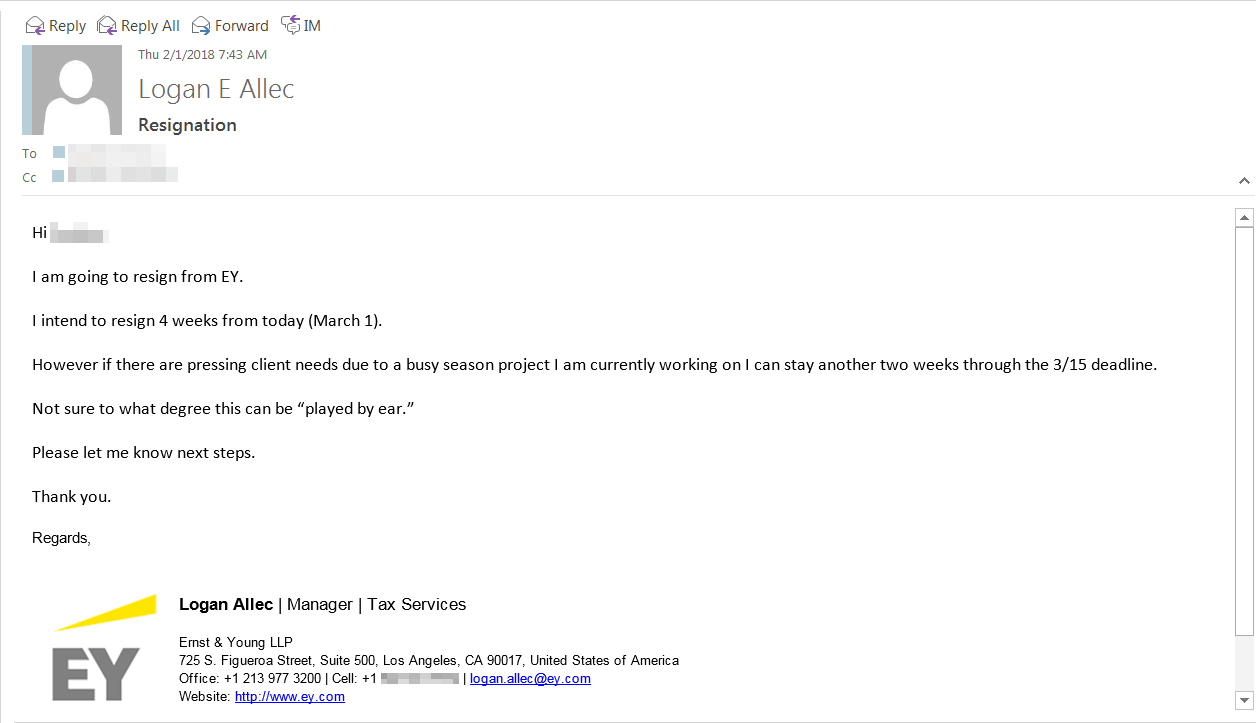 I cannot tell you how good it felt knowing that the month after I sent that email, I would be working not for someone else in some dimly-lit office building, but for myself, from home, building an empire of my own design.
You know what they say: build your own dream, or someone else will pay you to build theirs.
And if you're willing to hustle and strive and spend at least some of your nights and weekends whittling away at your escape hatch, I believe that can do this too.
So I want to give you as much detail about my journey as possible to help you as you forge your path.
Now obviously you can't replicate exactly what I did to a T, but you can definitely use my journey as a blueprint for your own.
👇 Sign up below for our FREE blogging e-course below to learn how to start your own money-making blog!

I Failed Before I Succeeded.
Here's something that many people don't know about me.
Before I launched my successful personal finance blog Money Done Right, I had another blog called Millennial Money Club.
It occupied my life from February through July of 2017.
I thought it would make me a huge success online.
I thought that this would be the thing that finally unlocked the door to freedom from my corporate job.
But the reality was that Millennial Money Club was an absolute failure, and I'm going to tell you why in the next section.
My First Blog (R.I.P.)
Ever since I was a kid, I had an interest in personal finance.
I remember spending hours in my room counting coins and recording them in a notebook to keep track of how much money I had.
And as I grew throughout high school and college, I read a lot of books on money, investing, and finance in general.
Naïvely, I thought everybody was like this. I mean, you don't exactly talk a lot about money in college, so I assume that everybody was like me and had the same financial knowledge that I had picked up over the years.
But once I entered the adult world for the first time and had conversations with friends about money and finances, I was shocked to find that most people didn't have a clue about how to manage their money.
This knowledge gap among my peers was the inspiration for me to create a personal finance blog.
I wanted to help people, particularly young people, learn how to make, save, and invest money.
So out of this was born my first blog, Millennial Money Club.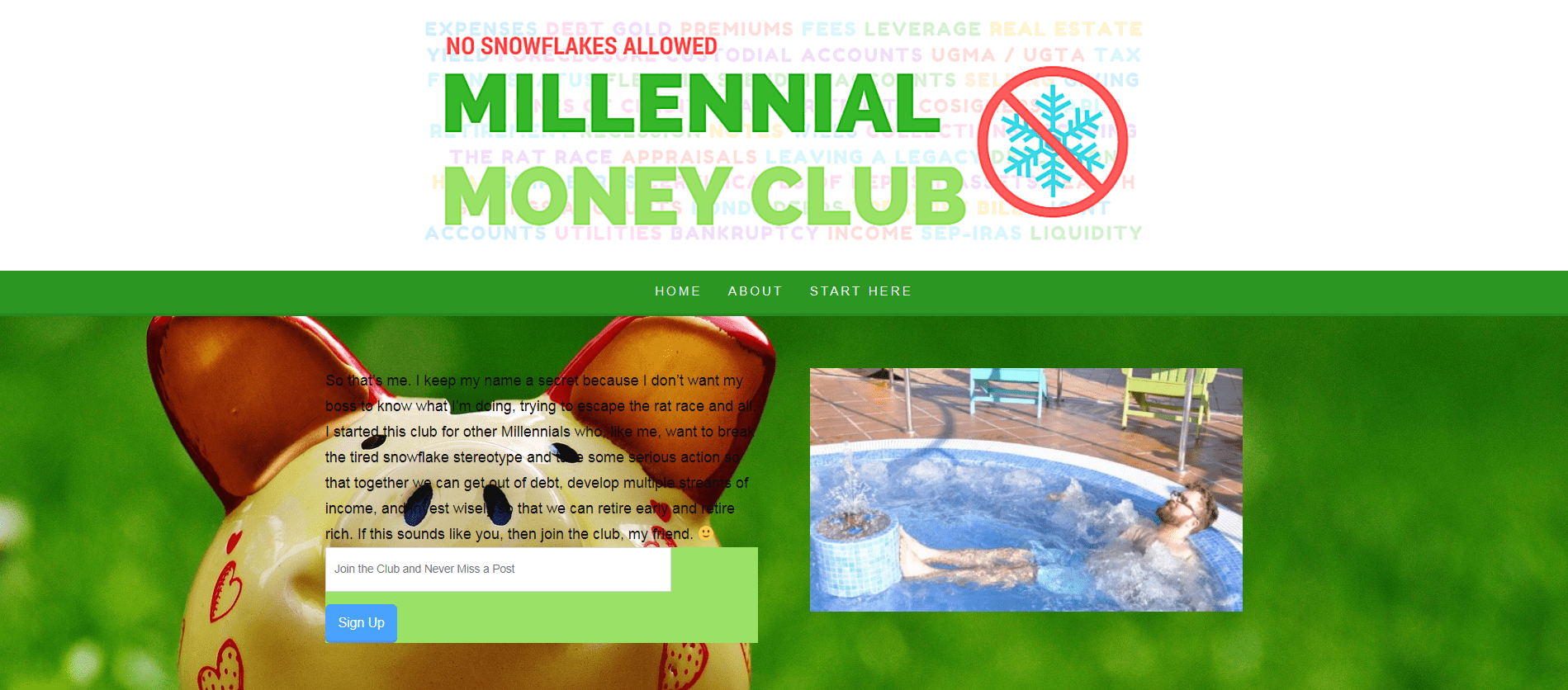 OK, go ahead.
Laugh.
I know I do!
But the reality is that I put a lot of effort into this blog for five months between February and July 2017, only to see it fail miserably without making a single penny.
I poured my life into this blog, but no one was reading it.
I felt crushed!
So on July 15, 2017, I decided to start afresh with a new blog where I could apply the lessons I learned from Millennial Money Club's failure.
On that day, I registered the domain moneydoneright.com and immediately went to work.
👇 Sign up below for our FREE blogging e-course below to learn how to start your own money-making blog!

Money Done Right Is Born
Shortly after registering moneydoneright.com, I sat down and strategized what went wrong with Millennial Money Club and what I could do right with Money Done Right.
Below I've listed what I did differently with my new blog right off the bat:
I went with a reputable hosting company (Bluehost), which increased our page load time multiple times over.
I invested in a good-looking theme for our blog rather than a free theme that looked like crap.
I was no longer anonymous but put Caroline's and my name and picture right on the first page of our blog so that our readers would feel a natural connection to us as people.
I focused on Pinterest rather than Facebook and Instagram.
I looked for opportunities to create "little wins" everyday rather than going for "big wins" like I did before.
So in this article, I'm going to walk you, month by month, how I started, built, and grew a blog to a $20,000/month business.
How to Start a Blog
What the heck is a blog anyway? Is it just a website?
Now it might be a safe assumption that since it's 2018, you know what a blog is, but just in case, let's define "blog."
Yes, a blog is a website.
But not all websites are blogs.
See, most websites have static pages, and their contents don't change all too often.
Blogs, however, are regularly updated with new blog posts being released periodically.
Here are some examples of websites that are blogs:
moneydoneright.com (personal finance)
lifehacker.com (how-to tips)
buzzfeed.com (random stuff)
techcrunch.com (technology news)
perezhilton.com (celebrity gossip)
Here are some examples of websites that are not blogs:
disney.com (entertainment company)
microsoft.com (technology company)
google.com (Internet company)
coca-cola.com (beverage company)
sweettoothvalencia.com (my dentist)
Why Should You Start a Blog?
The most common reason is because you want to make more money, either as a side income or something that can eventually become a full-time business.
Personally, I wanted to grow a business quickly so that I could get my job and live life on my terms. I wanted freedom.
Here are some reasons why I hated my job:
I had a 2-hour commute one-way.
I rarely worked less than 50 hours a week and sometimes clocked 70 hours a week.
I often had to work on weekends in addition to full days during the week.
Someone else controlled how much money I made.
It occupied so much of my day that I rarely had time to exercise or care for my health.
It took so much of my time and energy that I rarely had any left over for friends, family, and hobbies.
What Should You Blog About?
This is an awesome question and one that only you can answer!
Here are tips on figuring out what your blog's topic, or "niche" as it's called in Internet marketing land, should be.
1. Ask yourself what you like to talk about.
Let's say you're in a group of people, and somebody mentions some topic that causes your ears to perk up, and you immediately want to contribute what you know about this topic to the group.
It could be some sports team or player. It could be some product or service. It could be some recreational activity or video game. It could be an unlimited number of things.
But whatever this topic is for you — the topic that you can't help but chime in about — that's precisely what you should be blogging about.
And now, instead of just sharing your knowledge with a handful of people in a living room or at a party or dinner table or water cooler, you can share your knowledge about this topic to the world through your blog — and make money doing it! How about that?
2. Stick with just one topic. Focus.

Well, what if you like talking about a lot of things? My advice: pick just one of those things.
You see, you want your blog to be known for something. You want it to be "top of mind" with respect to a particular topic.
If your blog covers too many topics, your readers are not likely to associate it with anything in particular because it is too "all over the place." So be sure to think of one topic that you can blog about.
Let's say that Blogger A blogs about football, Blogger B blogs about underwear, and Blogger C blogs about football, underwear, 16th-century religious wars, and Harrison Ford movies.
What's the end result?
Blog A will be remembered as the football blog, Blog B will be remembered as the underwear blog, and Blog C will be not be remembered at all because it's not easily associated with any one topic in particular.
The human brain likes making one-to-one connections (e.g., "Blog A = Football") and does not like being troubled with multiple associations at once.
3. Be truly interested in that topic.
It is also important for you to be truly interested in your blog topic. My blog is about personal finance. I have always had an interest in how money works, so it's a natural fit for me. But there are literally hundreds of bloggers out there making money in other niches too.
Keep in mind that the way you make money from your blog is by growing and retaining an engaged readership who will potentially sign up for or purchase various products and services that you advertise or recommend on your site.
Readers can tell pretty quickly whether or not you are truly excited about your blog topic, so again, it is in your best interest to truly be stoked about what you're blogging about! It is also much easier to stay motivated to create interesting content for your readers to enjoy when you have a deep interest in your topic.
4. The Rule of 10,000,00

Every few weeks a new blogger will email me with a blog topic idea that's crazy specific.
Here are some ideas I've heard since I've been teaching people how to blog:
Vegan nutrition blog for college track and field athletes
Personal finance blog for occupational therapists
Parenting blog for parents of triplets
These topics are way too specific, so I came up with a rule.
I call it the Rule of 10,000,000.
Now, this isn't scientifically-backed or anything, but my point is that your blog's target audience should have at least 10,000,000 people.
So here's what I recommended to the people above:
Create a health and fitness blog (tens of millions of people interested in health) and create specific pieces of content for vegan college track and field athletes.
Create a personal finance blog (tens of millions of people interested in personal finance) and create specific pieces of content for occupational therapists.
Create a parenting blog (tens of millions of people who are parents) and create specific pieces of content for parents of multiples.
See, at first, you want as much traffic as you can get, and it's tough to get that traffic if you're so niched-down that you've excluded the vast majority of people on the Internet from taking an interest in your blog.
So with that said, I've listed some common blog topics below. This list is not exhaustive and is only meant to give examples!
5. Here are Some Examples:
Sports. People love reading articles about their favorite teams and players. If you're a sports fan, then a sports blog — perhaps devoted to a particular sport, team, or even player — may be just up your alley. You could monetize your blog by promoting game tickets, sporting gear, or team/player merchandise.
Parenting & Family. Most people become parents in their lives, and more people are turning to the Internet than ever for family-related advice. There are also countless ways to monetize and parenting & family blog, from advertising various educational products for children to meal planning subscriptions and more.
Travel. Do you love traveling? Do you love taking pictures of the wonderful places that you visit? If so, a travel blog might be for you. Just think of it — you get to make money doing something that you already enjoy! You could monetize your travel blog by advertising services such as AirBnb, Uber, Lyft, Expedia, etc.
Video Games / Apps. Every day, more and more people are being entertained by video games, either on a computer or a console, as well as by games on their smartphones. If you're a gamer, then starting a video game app may be a good idea. In order to make money, you could promote things like the newest video games / gaming apps as well as video game equipment and memorabilia.
Food & Recipe. With all the news about processed foods damaging our health, more and more people are getting back to good, old-fashioned home-cooked meals. If you know your way around the kitchen, a food & recipe blog might be for you. Common monetization strategies for food & recipe bloggers include advertising cooking schools as well as specialty online grocers.
So go ahead. Brainstorm some ideas about what your blog is going to be about!
👇 Sign up below for our FREE blogging e-course below to learn how to start your own money-making blog!

What Should You Name Your Blog?
In this section we'll talk about deciding what to name your blog.
This is known as picking your domain name.
Your domain name is simply what goes after the "www." when people find your blog on the Internet.
For example, our blog's domain name is moneydoneright.com
(Oh and by the way, you do want a ".com", not a ".org" or ".net" or anything other than ".com".)
So without further ado, let's figure out your blog's domain name with the steps below.
1. Make a list of 10 words related to your topic.
For example, when I knew that I wanted to start a personal finance blog, I came up with these 10 words:
Money
Finance
Wealth
Rich(es)
Profit(s)
Bank
Coin(s)
Dollar(s)Dough
Frugal
Pro tip: use thesaurus.com!
2. Think of a memorable ending or additional words to add to your domain name.
Chances are, you're not going to be able to get a domain name comprised of one of the words above with a .com extension.
For example, in my topic (personal finance), I wanted to use the word "money" in my domain, but obviously money.com is already taken, so I had to add something more to my domain name.
In my case, I added a second and third word to create "Money Done Right".
So you too will likely need to add an ending or a second or even a third word to your domain name, or perhaps make your main word (e.g., "money") the second word of your domain.
The keys here are 1) memorability, 2) brevity, and 3) ease of spelling. You don't want to come up with a domain name that is too hard or too long to remember (thank you, Michael Scott) and/or easily misspelled.
For example, would you rather be moneybaby.com or moneydaddieswholovetheirbabiesandreallywantthebestfortheirwiddlefinanciallives.com?
You get the point. So I've actually provided you below with a list of examples on how you can get creative with your blog name.
Examples of endings to add to your domain: -ing (e.g., moneying.com), -logue, -pedia
Examples of words to add after your main word: helper (e.g., moneyhelper.com), journey/quest, nerd/dork/geek, boy/girl/mom/dad, blog, builder, hq, genius/wizard, central, habits, life, tips, hero, junkie/addict, [animal] (e.g., moneyrabbit.com), [fruit/vegetable], [food], smarts/wisdom, thoughts, boss, guide, success, matters, genie, hacks, project, pro, path/road, moves, school, magnet, forever
Examples of words to add before your main word: cool (e.g., coolmoney.com), absolute, good, easy, fast, fresh, glorious, great, happy, practical, smooth
3. Make some combinations.

Now's the time for you to combine the words you came up with in Step 1 with the endings or words you came up with in Step 2!
So in my case, examples would be: moneydork.com, financeaddict.com, wealthforever.com, richesgenie.com, profitpedia.com, bankcentral.com, coinwizard.com, dollarguide.com, doughmagnet.com, frugalforever.com
I recommend coming up with 10-20 combinations. Have fun with it!
4. Eliminate any domain names with these characteristics.

If your domain names have any of the following in a row, cross them off your list:
Last letter of one word being the same as the first word of the following word (e.g., frugallover.com). These can be hard to type and easily misspelled.
A word that could be spelled differently and still make sense (e.g., dollarsandsense.com). When someone hears this domain name, it can be confusing whether the final word is "sense" or "cents". It's creative but could be confusing.
A word that could possibly be misspelled.
A difficult pronunciation (it should roll off your tongue).
5. Eliminate any domain names that are already taken.
You can use the domain name checker below to see if any of your brilliant creations have already been taken.
Click here to go to the domain name checker.
6. Google the remaining domain names and eliminate any that are currently being used by any business.
Let's say you came up with doughmagnet.com.
The domain is available, but you'd also want to Google "dough magnet" just to double check that there isn't another business out there using that name or trademark.
That business may not own "doughmagnet.com", but they could possibly have a product called "The Dough Magnet" or something like that.
And you wouldn't want your blog to be confused with that product or, even worse, be involved in a trademark dispute with that other company.
7. Make sure no trademarks have been filed on your remaining names.
You can check trademarks out here: http://tmsearch.uspto.gov/
8. Pick your favorite!
Now it's up to you! Pick your favorite out of the remaining domain names!
👇 Sign up below for our FREE blogging e-course below to learn how to start your own money-making blog!

How to Actually Set Up Your Blog

Now we're going to talk about the nuts and bolts of actually setting up a blog.
Don't worry; it's not that hard, and you have me to guide you through it.
We have to start with getting you hosting for your blog.
What is Hosting?
In a nutshell, hosting (or web hosting) is a service that lets you get your blog on the Internet.
Web hosting companies have computers called servers where all of your blog's data — its text and images — are stored.
And when somebody types in www.[yourblog].com into their Internet browser (like Safari, Chrome, or Firefox), those servers transmit all your blog's data to that somebody's Internet browser so they can see your website.
Get it?
It's OK if you don't.
Bottom line is you need to get webhosting for your blog, and in the next few pages, I'm going to tell you how to get it.
"Free" Hosting Platforms: Why They're Not So Great
You'll find that the saying "you get what you pay for" is definitely true when it comes to webhosting.
In fact, you'll likely end up paying more in the long run when you go with a "free" hosting company.
These "free" hosting companies need to make money in some way or another, right?
Here are reasons why I think you should avoid "free" hosting platforms:
Humungo Jungo Ads All Over the Place: one way these "free" hosting platforms make money is to litter your site with ugly ads. And guess what? You don't get paid for any of these ad revenue. They do.
Extremely Limited Ability to Customize Your Blog Without Paying More: here's where they really get you. See, with a "free" host, while you can technically get your website set up for "free," you end up paying more in the long run because you have to pay an arm and a leg to have a good-looking site. I personally believe that free hosts make your site look like crap so you can't help but pay more to customize it to look nicer.
Dodgy-Looking Domain Name: remember that domain name www.elvishbeauty.com you picked out yesterday? Well, guess what. With a free domain, it's going to look like this: elvishbeauty.blogspot.com. This isn't generally appealing to the general public. (The host I recommend actually gives you a free domain name of your choice when you sign up with them.)
No Customer Support: with most "free" hosting platforms, you can never get someone on the phone to help you with your site. They typically run on very thin margins, so of course they can't pay a 24/7 support staff.
Slow Site: again, with a "free" host, you're getting the bare minimum in terms of speed and performance. And when it comes to making money online, page load time is crucial, given that 40% of people abandon a website that takes longer than 3 seconds to load.
So yeah. If you're looking for a sweet-looking, fast website with a good domain name (and no shady ads) where you have full control over the appearance of your blog without having to pay your hosting company more money, you really don't want to go with a "free" hosting platform.
OK, now we know what not to use. So how do we know what to use?
Before we talk about the specific host (the company that stores your website) to use, let's talk about the blogging platform (the software you use to create your blog) you should use.
Why Most Bloggers Use WordPress.org
Want to know the platform used by the websites of USA Today, PlayStation, Fortune, Disney, TIME, TechCrunch, CBS Local, NBC, Beyonce, and more?
Want to know the platform used by 76.5 million bloggers?
Do you also want to know the platform used by our personal finance blog Money Done Right?
OK, I'll tell you. It's called WordPress, and I want to tell you why you need to use it for your blog.
WordPress Is Made for Bloggers
There are other reputable platforms out there like Wix and Squarespace.
However, these platforms are more for small businesses, not blogs.
WordPress is made for bloggers who want to make money online.
WordPress Is Extremely Powerful
As your blog grows, you're going to want it to include certain capabilities and tools that will made it more and more awesome every day.
And we've seen this situation happen over and over again:
A blogger gets started and their blog is starting to gain traction.
As they grow, they realize they need something to continue to add value to their audience.
But then guess what? That feature is only available on WordPress.
WordPress Is Professional
There's a reason why the big brands mentioned above like PlayStation, Disney, and TIME all use WordPress.
It's simply the most professional, customizable platform out there.
OK, OK. Now that you know which blogging platform you should use (WordPress), let's get back to which hosting company you should use.
👇 Sign up below for our FREE blogging e-course below to learn how to start your own money-making blog!

Why Bluehost is the Right Host for You
First and foremost, Bluehost is extremely inexpensive!
We actually have a special pricing arrangement with them where you can start a blog with Bluehost for only $2.95/month.
Click here to use our special readers-only Bluehost link to launch your blog for only $2.95/month!
And by using our link not only do you get a discount, but you also get the following:
FREE Domain Name
FREE WordPress
30-Day Moneyback Guarantee!
Bluehost is super easy to set up for beginners, but even so, the process can be a little confusing.
So we've walked you through the process in this article:
Click here to get your blog started on Bluehost and WordPress in Less Than 10 Minutes With Our Step-by-Step Guide!

And oh yeah, if you have any questions, be sure to join our FREE bloggers' Facebook group!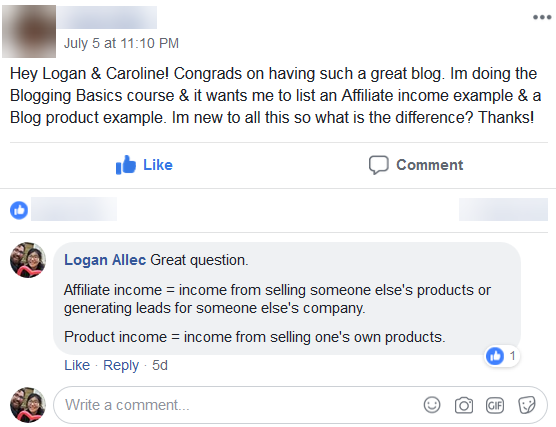 So How Much Does Starting a Blog Cost?
Blogging Is a Business
Although your new blogging endeavor will be fun, it's imperative for you to keep in mind that above all it is a business, and businesses have initial start-up costs.
Now the awesome thing about blogging is that the start-up costs are extremely low compared to most businesses.
We started our blog with about a $100 initial investment, and grew to a $20,000-a-month business within 12 months!
Risk and Reward
Typically, the greater the reward there is in something, the higher the risk and lower the chance there is in getting there.
Consider if you would the risks, rewards, and chances of looking through today's mail to find a $5 off coupon for your local pizza parlor vs. the risk, rewards, and chances of deep sea diving in the Bermuda Triangle to find a sunken Spanish galleon filled with $5,000,000 worth of gold doubloons.
There is extremely low risk in combing through today's mail to find a coupon. The only thing you really have to worry about is getting a paper cut. There is also a pretty good chance that you will find a coupon in there. But the rewards are relatively low. As in $5 low.
Deep sea diving in the Bermuda Triangle, on the other hand, is extremely risky. You could lose your life. There is also a very low chance that you will find a sunken galleon. However, if you do, the rewards are very high. As in $5,000,000 high.
But this risk-reward matrix is turned on its head when it comes to blogging. See, blogging has the potential for extremely high reward.
You can make thousands or even tens of thousands of dollars a month blogging. And there is a very good chance you will earn money with blogging if you get your blog set up the right way (like we show you below) and commit to consistently writing quality blog posts (not one 50-word post every few months).
And blogging is extremely low-risk. Your out-of-pocket costs will typically be less than $10 a month. That's it. That's your total risk.
In fact, we can't think of too many other businesses that offer this much potential for reward for expenses of less than $10 a month.
This is why we believe that blogging is such a good way to make money.
👇 Sign up below for our FREE blogging e-course below to learn how to start your own money-making blog!

Initial Blog Setup Costs
Blog Hosting: $100
Blog Theme: $30 – $100
Email Marketing: $29/month
Social Media Marketing: $10/month
Investment in Blogging Course: $99
So the total upfront costs to start a blog are about $299 + $39/month or so after that.
Start Your Blog Now!

Alrighty, now that you know what's entailed in setting up a blog, let's GET GOING!
Thanks to technology, it's super easy to launch your blog.
You should be able to get everything set up in under 20 minutes.
To help you out, we've created a step-by-step guide on how to start a blog that encompasses getting your domain name, webhosting, WordPress, and your blog's there.
Click here to access our step-by-step guide on starting a blog!
Money Done Right's First Year, Month-by-Month

OK, OK.
Here's the moment you've all been waiting for…the moment when I will show you exactly how Money Done Right in its first 12 months of existence.
For each month, I'll share with you how much the blog made, how much traffic it received, as well as one or two significant events or efforts for that month.
I don't really mention specifics of what blog posts I published (since you can check out the site itself for that), but you should just be assuming that every month I produced as much content as I could as well as sought new affiliate opportunities.
So let's start at the beginning in July 2017, when it all began.
July 2017
Blog Income: $148.20
Blog Users: 8,089

In July, I went bat-poop crazy on Pinterest.
So in July I spent an entire weekend hidden away working on a post called "Over 100 Ways to Make Extra Money." This post probably took me over 35 hours to produce, but it was worth it because I made money my first month with it.
Also, I created several Pinterest pins related to this post, and it really took off immediately.
However, I was still a newbie at monetizing my traffic, so I didn't actually make that much money relative to my traffic.
See, at the time, the only affiliate network I was a part of (you'll learn more about affiliate networks in our free blogging e-course) was MaxBounty.
Don't get me wrong; MaxBounty is a great affiliate network, but when it comes to possible revenue streams, the more, the merrier!
August 2017

Blog Income: $223.60
Blog Traffic: 9,261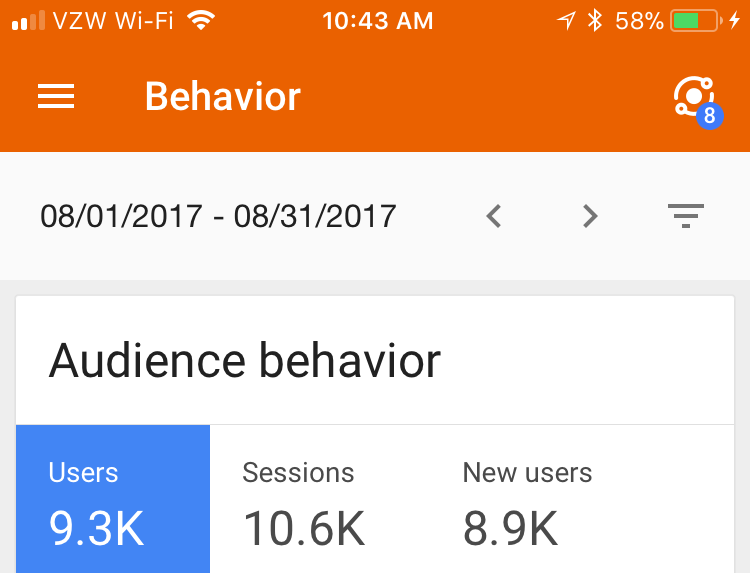 In August, we applied to an INSANE amount of Pinterest group boards.
Caroline was in charge of this since she had used Pinterest personally (I never had).
What she did was apply to EVERY. SINGLE. GROUP. BOARD. we could find in our niche.
Now, this may not be the best strategy right now, but it certainly helped us drive traffic our first year blogging.
We also added two more affiliate networks.
In August I applied and was accepted to FlexOffers and ShareASale.
This allowed me to add even more ways to make money to Money Done Right.
So even though our August-over-July traffic user count only increased by 14.8%, our income increased by 50.9%!
I suppose that takeaway here is that it's not always just about driving more traffic to your site.
You can win big simply by continually optimizing your content to make you money.
September 2017

Blog Income: $435.00
Blog Traffic: 10,410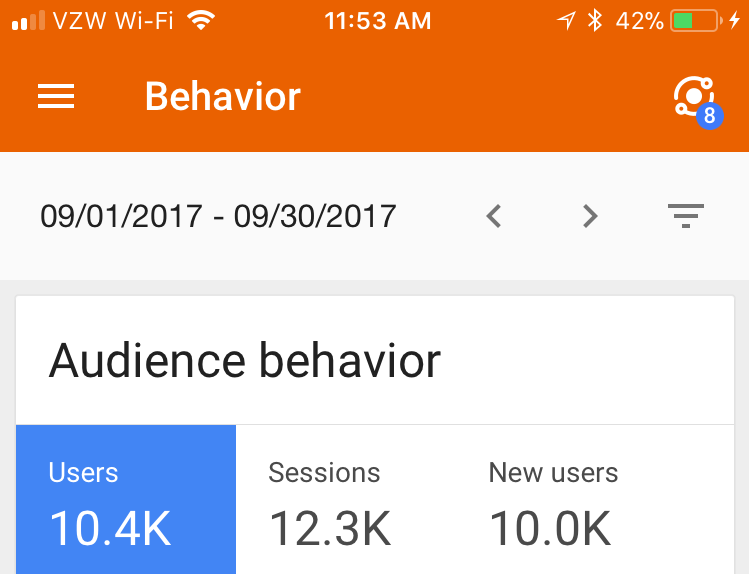 In September, I focused a lot on site design.
On the old blog (Millennial Money Club), I used a free theme. Hence why that blog looked like crap.
With Money Done Right, however, I decided to invest in a paid theme.
I opted for the Genesis Framework with the Magazine Pro child theme.
I will say though that this theme did take.
However, if you take our Build Your Blog course, I walk you through exactly how to set up this theme on your site.
That being said, if you prefer a theme that's easier for beginners, we also recommend Divi.
It is the most popular premium WordPress theme in the world.
Click here to get a free trial to Divi.
(Note that I don't recommend you taking this step yet until you have your blog set up. If you don't have your blog set up yet, you can either wait to get through the e-mail course or follow our step-by-step guide here.)
October 2017

Blog Income: $1,303.60
Blog Traffic: 18,544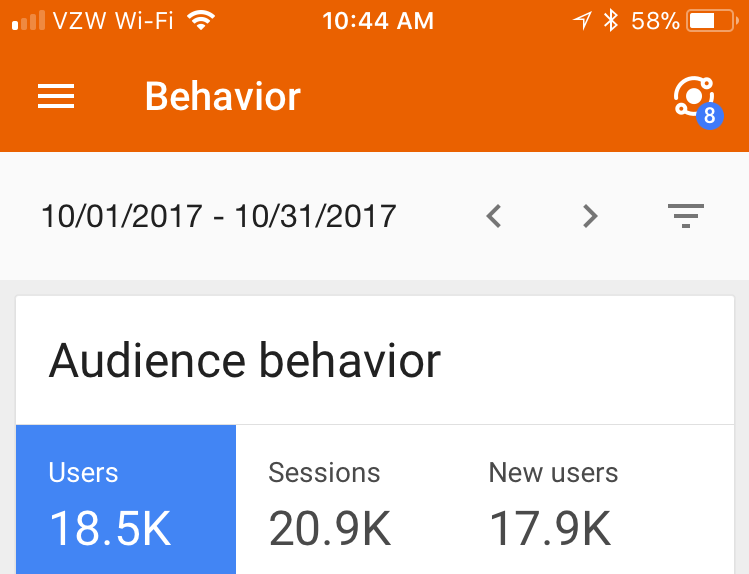 In October, I nailed down a logo.
I designed this logo in PicMonkey, and it lasted Money Done Right's entire first year.
On July 15, 2018, I retired Money Done Right's old logo with a new one that I paid $32 for on Fiverr!
But keep in mind that my homemade logo lasted the blog all the way up until the point it was making $28,000 a month.
However, in case you have an extra $32 or so to spend on your logo, click here to sign up for Fiverr, and then get in touch with the designer "leoramos."
I paid him $32 for his work, and he produced my logo within 3 days! Note that I'm not affiliate with this guy in any way; I was just very appreciative of his work!
November 2017

Blog Income: $4,985.42
Blog Traffic: 40,139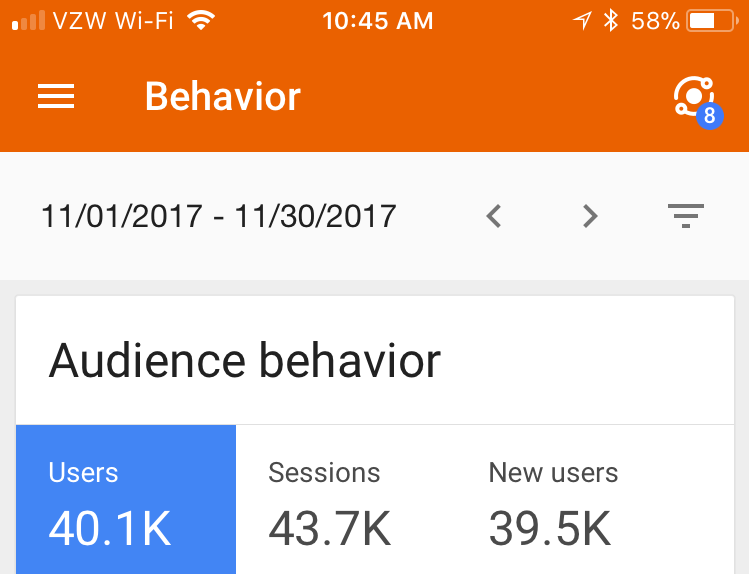 In November, our blog traffic over doubled from the month before.
I believe this was the effect of our diligence on Pinterest creating pins and applying to group boards.
Also in November, I got more serious about cultivating my email list.
Yes, Pinterest is an amazing tool to drive traffic to a new blog essentially for free.
But what if Pinterest goes away? Or what if it doesn't like my blog anymore?
These are questions I wrestled with for a long time.
Up until this point, I was using a free email service to collect emails and send out sequences to my subscribers.
However, since I now wanted to use more advanced email marketing tactics, I signed up for ConvertKit (click here for a free trial).
ConvertKit allowed me to create a variety of email opt-in forms on my website and provided me with many options to give my subscribers the exact information they are interested in.
December 2017

Blog Income: $5,489.64
Blog Traffic: 40,824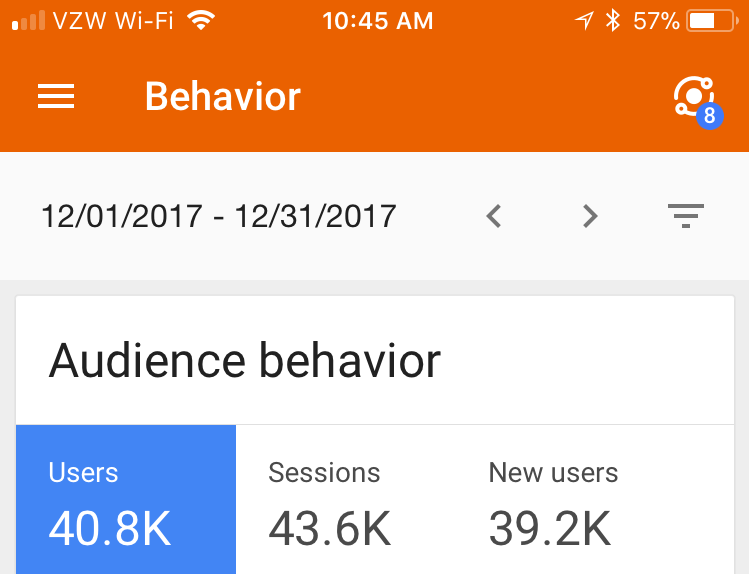 In December, I joined the Mediavine ad network.
This added a second stream of income to Money Done Right: ad revenue. Previously, we only monetized with affiliate links. Now, we had a second stream of revenue coming in from banner ads on our site.
This is our December Mediavine report. As you can see by all the ad units I've circled above, ads were everywhere on our site. But we didn't care at the time. In our eyes, it was an extra $740.30 of revenue! Today, we have toned down the ads somewhat to provide for a better user experience.
January 2018

Blog Income: $12,456.78
Blog Traffic: 88,726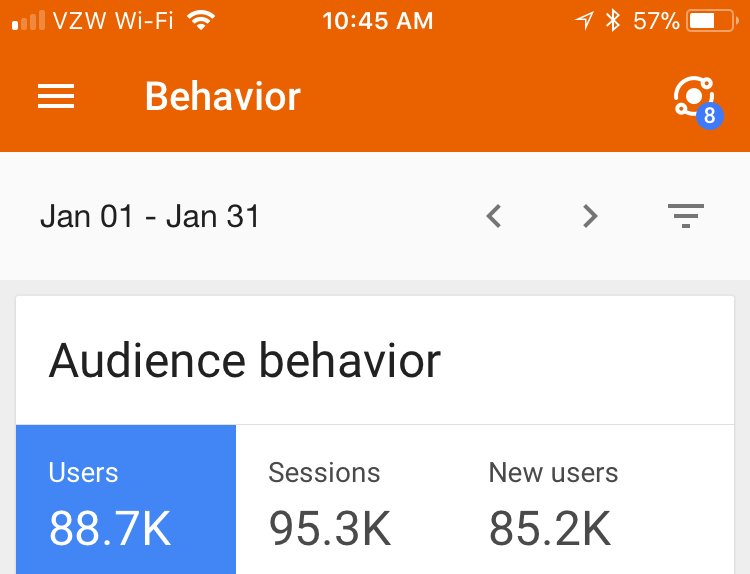 👉 In 2018 we started doing monthly income reports with screenshots of all our earnings. Click here to read January's.
In January we broke $10,000 for the first time.
It was at this point that I had to make some decisions as to what exactly I should do at this point, career-wise.
I had always wanted to quit my job and had always wanted to leave it.
Caroline wanted me to leave my job too.
So after a few weeks of mulling over it, we decided that I would quit my job to work on Money Done Right full-time.
I eventually sent out my resignation email to my employer on February 1.
Man, looking back on this time now, it was so surreal.
"Am I really doing this? Am I really going to quit my job to work on my freaking blog full-time? Am I dreaming?"
Thankfully, I was not, and it was real.
February 2018

Blog Income: $16,553.95
Blog Traffic: 100,195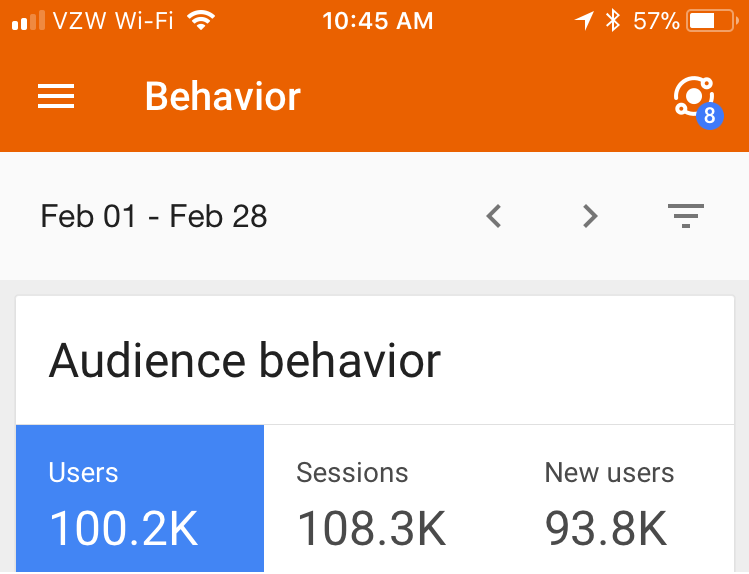 👉 In 2018 we started doing monthly income reports with screenshots of all our earnings. Click here to read February's.
In February, I created a TON of content.
With my days in Corporate America numbered, I turned my focus to producing as much content for Money Done Right as humanly possible while still performing adequately at my job.
Given that my job was that of a tax accountant, and February is the middle of busy season, this proved difficult.
But I was determined.
High on the success of our first 5-figure month in January, I put my head down whenever I could and wrote, wrote, wrote.
I also went back and optimized some of our highest-performing posts for SEO.
As great as the immediate traffic from Pinterest was, I knew that I would have to deal with Google sooner or later.
While I believe that at first one should just focus on one traffic source (it was Pinterest for us), eventually one should seek to master other traffic sources.
And Google is a great one to master.
So here are a few things I did to optimize my posts for SEO:
I download the free Yoast plugin that gave me general indicators of how my posts were doing SEO-wise.
I made sure my pages loaded fast. Sometimes this meant compressing existing images.
I utilized keywords throughout my posts.
March 2018

Blog Income: $13,237.57
Blog Traffic: 77,682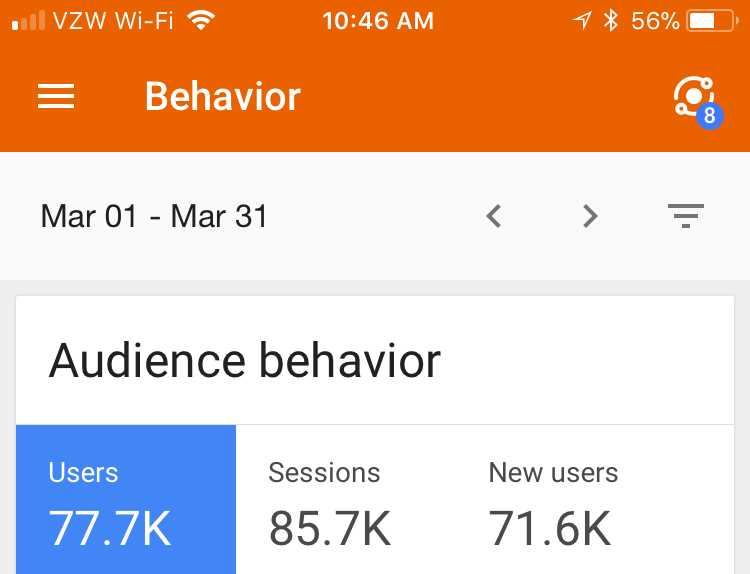 👉 In 2018 we started doing monthly income reports with screenshots of all our earnings. Click here to read March's.
In March, our Pinterest traffic declined. I had just quit my job to work on this thing, and I was horrified.
I believe the reason for this fundamentally had to do with the fact that I was letting our Pinterest account go on autopilot.
See, at the time, I was using a now-defunct product called Boardbooster.
What Boardbooster did was automatically pin literally hundreds of Money Done Right's pins a day to the dozens of group boards I was a part of.
I believe that this caused Pinterest to view our account as somewhat spammy and demote us on the platform.
So I made some changes.
Here's what I did:
I cancelled Boardbooster and signed up for

Tailwind (click here for a free trial

) to schedule our pins.
Using Tailwind's analytics feature, I left group boards that just weren't panning out for us as well as removed certain pins that I had created that were not performing well.
After taking these steps, our Pinterest traffic started ticking up.
April 2018

Blog Income: $14,558.43
Blog Traffic: 110,881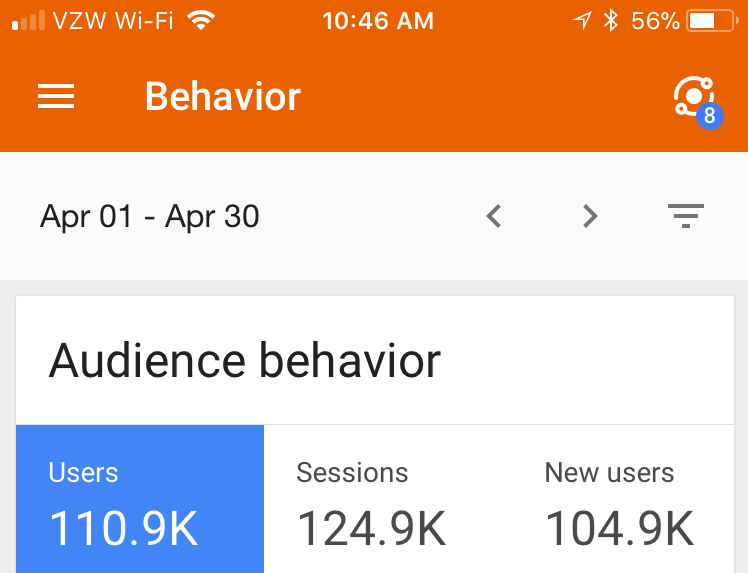 👉 In 2018 we started doing monthly income reports with screenshots of all our earnings. Click here to read April's.
In April, I started building relationships with other bloggers in my space.
As wonderful as it is, blogging can be kinda lonely sometimes.
Don't get me wrong; I love working from home rather than at a stuffy office all day.
But I do sometimes miss my coworkers (a few of them anyway).
There's something about being around other people who can understand the triumphs and sorrows of your particular career path.
So I sought out some blogging friends.
I did these in two ways:
I started attending a local internet marketers' meetup at a bookstore here in town. Although I didn't meet any other personal finance bloggers at these events, it's been great to connect with others who at least know what the difference is between affiliate income and ad revenue. I found this meetup on meetup.com.
I started communicating with other bloggers on Twitter. I had never really used Twitter before, but now that I got the hang of it, I love my little bloggy friends.
Now, I will say that it's super easy to just get lost in the world of talking with others about blogging and not taking action. You definitely don't want to do that. Do first, talk later.
May 2018

Blog Income: $17,077.52
Blog Traffic: 140,431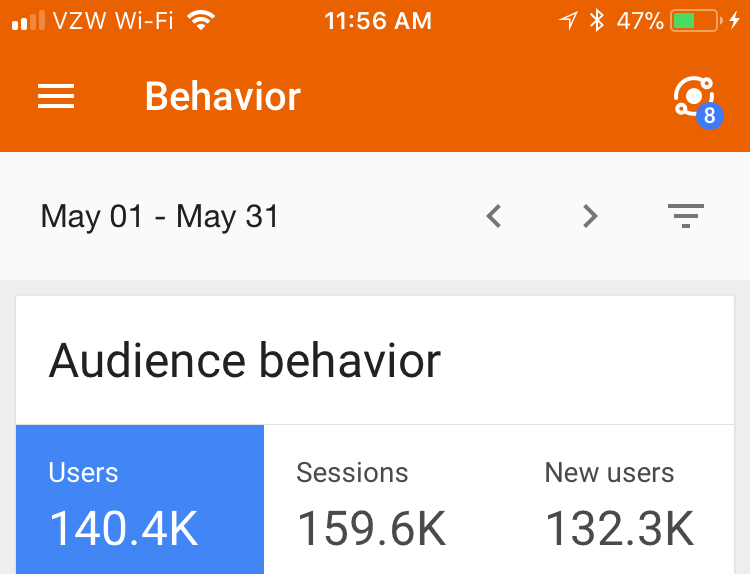 👉 In 2018 we started doing monthly income reports with screenshots of all our earnings. Click here to read May's.
In May, we went on an "unplugged" vacation to the San Francisco Bay Area, Seattle, and Portland.
By "unplugged," I mean no cell phone or laptop usage.
It was actually Caroline's idea.
And to be honest, I didn't think it was that great at first.
In fact, she caught me trying to sneak my laptop into our luggage before we left for the airport!
"Come on, babe! What if the blog shuts down while we're on our trip? This is basically my 'job' now, you know?"
But I eventually relented and decided to embrace the "unplugged" thing.
And guess what?
I had an amazing, stress-free vacation.
Guess what else?
During our trip, Money Done Right made over $5,000 – without me even capable of doing any work.
Upon returning home and doing the math, I was floored and incredibly grateful.
Blogging freed me to do this.
Such an "unplugged" vacation would have been absolutely impossible in my corporate job where I would have still been expected to be checking emails constantly.
June 2018

Blog Income: $28,649.28
Blog Traffic: 190,602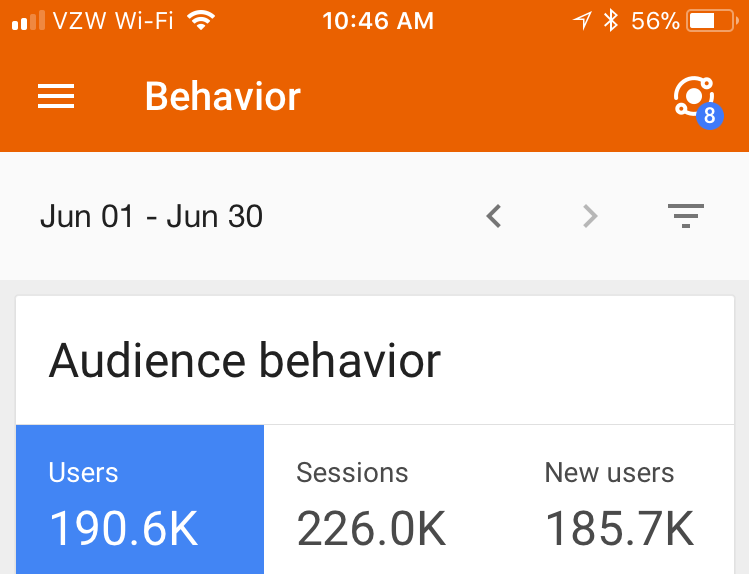 👉 In 2018 we started doing monthly income reports with screenshots of all our earnings. Click here to read June's.
June marked the first month in which we obtained more traffic from Google than from social media.
This is a game-changer in our blogging journey.
I'm not exactly what the implications of this are for our blogging strategy at this point, but I know that it's going to be huge.
While we still continue to product Pinterest pins and optimize on that platform, we are now becoming more conscientious about optimizing for SEO even more than we are doing now.
👇 Sign up below for our FREE blogging e-course below to learn how to start your own money-making blog!

What You Need to Do Right Now

Whew, you made it!
Thank you for reading my story!
It was a joy for me to write and remember where I've been as a blogger.
And your journey is just beginning.
So here's what you gotta do.
1. Start your blog.
You know that saying, "A journey of a thousand miles begins with a single step"?
It's kinda cliché and super obvious, but it's true.
Talking about blogging won't get you where you want to be.
Reading about blogging won't get you where you want to be.
You know what will get you to where you want to be?
Taking action.
Starting a blog.
Writing content.
Generating traffic.
Finding more ways to monetize.
Click here to check out our step-by-step guide on how to get your blog started in under 10 minutes!
2. Sign up for our FREE blogging e-course.
👇 Sign up below for our FREE blogging e-course below to learn how to start your own money-making blog!

3. Commit your time.
Blogging isn't a "get rich quick" thing.
I just showed you the first 12 months of Money Done Right.
It was hard.
It took a lot of time learning how to optimize blog posts.
It took a lot of time learning how to use Pinterest.
It took a lot of time applying to affiliate programs.
So just like any business, you have to be ready to make the commitment.
4. Cut some things out of your budget to invest in your blog.
Think about all the stuff you spend money on every month.
Is there anything that you could cut out to make room for investments in your blog?
I mean, blogging isn't terribly expensive to start.
I went over the estimated start-up costs earlier, and they amount to a few hundred bucks.
It's not a whole ton of money, but it is still money. So think about what you can cut out of your life to invest in your blog.
5. Don't give up.
Just like any business, blogging is tough at first.
You may not make any money for a few weeks or even months.
But stick with it, keep learning, keep writing, and keep monetizing!
6. Let me help you.
For those who want to get started blogging, I offer a free blogging e-course complete with emails and videos.
You can sign up for this course below.
Make the commitment and let's do this!